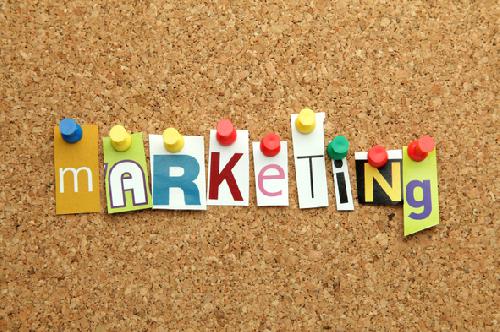 In order to get the highest price for your home you need to have an aggressive and truly professional marketing plan along with a company that offers local, national, and international affiliations.

Very few REALTORS® study and understand professional marketing. Of those that do, fewer still have the resources to implement an effective and far-reaching strategy. Between Manning Realty and Lloyd Kent, you will receive the most comprehensive marketing plan in the area, and our extraordinary results come from our consistent application.

We are constantly tweaking and adding to the methods we use to direct traffic to your home and to diligently follow up with those who raise their hand to indicate potential interest. Sometimes this interest comes over the phone, sometimes as a walk-in from our highly visible location, or these days so many potential buyers are on the internet that many inquiries are digital.

What does this do for you? For starters, your listing will be seen on the top 25 websites.

When a buyer calls our office, they reach a live person 7 days a week during business hours. Why should this be important to you? Well, for two reasons. The first is that when you call our office, you don't get voice-mail. Your question can immediately be directed to the right person. We hate the impersonal nature of endless automated voice-mail systems just like you probably do. One of our agents is actually there to respond to buyers.
Most of the time the caller is actually in front of the house with a brochure in their hand. Our agents have already been through your house and know something good to say about it. Their reply will be something like "Oh, that's the one with the hardwood floors and new granite counters. That is priced at (insert price here). If you would like to see that property I can be over in 5 minutes." This results in more showings of your home and quicker response to inquiries. So, 7 days a week our team is able to show your home at a moment's notice.

Because we sell so many homes, buyers come to us to find out about homes that will be coming on the market in the future. It's like a secret list that no one else knows about. Sometimes one of our sellers is not quite ready to go actively on the market, but will let a serious buyer come through a little early. That home may not be "the one" for that buyer, but because we've made the relationship, we can then let them know about your home to see if it might be a match.

Full-time Listing Manager and Assistant
Our Listing Department's sole responsibility is to make sure that your home looks great in all of our advertising and that each detail is correct. They also monitor publication dates of print materials and are continually refreshing internet ads to put them at the top of the pages. Each day they check on whether your home has been shown by REALTORS®. Each time it's shown, they implement our Feedback system. We read the computer and send a customized digital survey to that REALTOR®. It requests feedback on what their client thought and what they think about the inside, outside, price, and if they have any interest or need questions answered. There is also a space for them to write their own comments. These candid remarks are often helpful to sellers. If the clients have real interest, I follow up quickly in person. We also use this system to notify all agents that have shown a property whenever there has been a price change. Of course we'll be talking weekly about the status of your sale and any new market conditions we're seeing.

Interior and Exterior Photos
The photos of your home that are presented either on the MLS or in print and digital advertising are critically important. Too many times we have seen homes with either no photos, or a few poorly done ones. Our philosophy is that it's our job to take your home and present it in the best way possible. We use professional camera equipment. We know the angles and the lighting. If we have to come back on a better day to get blue sky in the background, we will. In real estate, it's quality AND quantity. We put the maximum photos allowable both by MLS and web sites.

Yard Sign
Our yard signs cannot be missed. They will get a buyer's attention when driving through your neighborhood and will also let neighbors know your home is for sale in case they know someone looking to move to the area.
Brochures
Our full-color brochures include high resolution photos of your home as well as important details and a full description of both upgrades and community amenities. We place brochures in the home and on the yard sign outside too. Both inside and outside brochures are the same color and quality paper stock.
Virtual Tour
We create an eye-catching virtual tour for each home we sell that will make your home stand out when buyers are searching online. The combination of the photos and the virtual tour will have a big impact on whether the potential buyer viewing you listing at home decides to include it in the ones they ask their REALTOR® to show them.

Multiple Listing Service (MLS)
The Multiple Listing Service (MLS) is a shared database used by REALTORS® to get the word out to other agents about the properties they have for sale. Most buyers are working with a Realtor and this is one big way they may find out about your home. We create the most comprehensive MLS listings possible. There are typing character limitations in the "remarks" section of each listing. Our Listing Department is uncanny in crafting appealing remarks cramming the most important details of your home in a limited space that makes Realtors want to include it in their tour.

Online Marketing
According to every recent profile, over 89% of buyers are using the internet in their home-search process. It is critical to maximize the exposure your home gets online and equally important to make sure that the home is presented in an attractive way when people see it. We offer our clients the most wide-ranging web-based marketing program available in the entire area. Internet syndication is the controlled distribution of real estate content to multiple destinations on the web to hugely increase exposure. This powerfully targets the largest audience possible for your home. On the rest of this page are many of the syndication sites we use to get the word out. Here is a sampling of the places your home's information will be posted:

Started in 2006, Zillow made home valuation services available to the general public. Since then it has become one of the most popular real estate search sites on the Internet. We upgrade our litings to include multiple photos and a full description.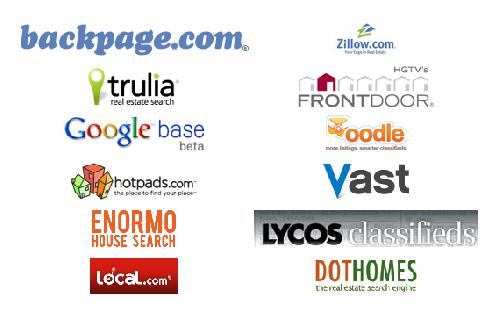 Front Desk Agents (Managers of First Impressions)
7 days a week we have a highly trained agent working at the front desk. If a potential buyer calls in about your home they will always get a live person to answer their questions and show them the home quickly if desired.

Every aspect of marketing your home is handled professionally and efficiently until it is sold. Our marketing plan puts your home in front of every potential buyer and REALTOR®. Our attention to detail and enhanced online listings also make it stand out from the crowd.